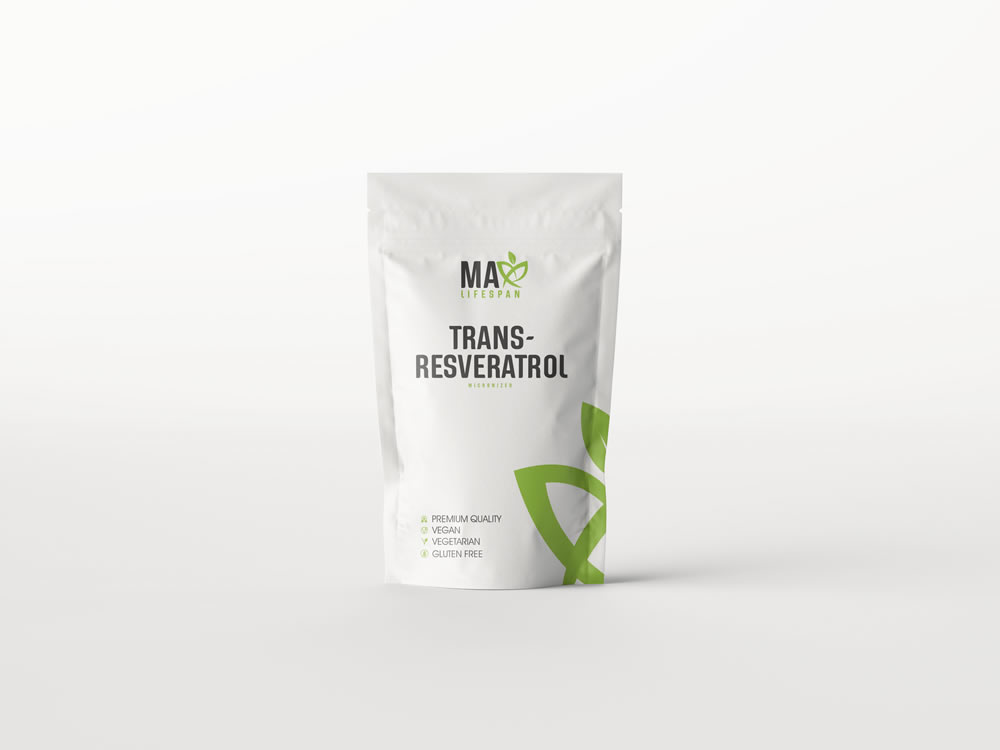 Micronized Trans-Resveratrol Supplement Powder
20th November 2019
TMG Supplement Powder
From: £5.00
Description
99.8% purity
Pharmaceutical grade
Vegetarian & Vegan friendly
Gluten free
100% GMO free
Support the body's natural methylation process
Potential to help your body repair DNA[1]
Potential reduction in inflamation[2]
What is TMG?
TMG (Betaine Anhydrous Trimethylglycine) is a food that can be found naturally in the body and also in foods such as spinach, seafood, wine, beets etc. TMG supplements are commonly used for reducing blood homocysteine levels and to improve athletic performance.
Another important function of TMG is it's ability to help the body with methylation, which involves the transfer of a methyl group (1 carbon and 3 hydrogens) from one molecule to another in our bodies, a core component of human biochemistry. In addition methylation also enables the body to remove toxic substances in the liver and tissue. Metabolising NAD+ causes a depletion of methyl groups and taking NMN or any NAD+ enhancing supplement will potentially cause a reduction in methlylation. For this reason we recommend taking a supplement to support methylation.
Studies have shown that nicotinamide derivative supplementation can lead to an increase of metabolites in urine and blood[3], which isn't necessarily a bad thing but supporting the body's ability to remove these substances from the body is important.
Our TMG supplement contains three methyl groups that are donated to the body's natural methylation processes.
Max Lifespan recommend TMG be used alongside NMN to ensure that any nicotinamide that is not converted to NAD+ get's methylated out of the body. An alternative is to use Methyl B12 & Methyl Folate supplementation.
Storage Information
Store in a cool dry place.
Ingredients
Pharmaceutical grade 99.8% pure TMG (Betaine Anhydrous Trimethylglycine)
Supplement Facts

Serving Size: 0.5g (½ small scoop)
Amount Per Serving
%NRV
Nicotinamide Mononucleotide
500 mg*
*NRV not established
Suggested Use
Add the powder to a shake or mix with a yogurt.
Side Effects
Side effects are dose related however they are not common at 500mg. They may include diarrhea, bloating, cramps, dyspepsia, nausea and vomiting.[4]
Caution
Do not exceed recommended daily dose. Keep out of the reach of children.
Food supplements should not be used as a substitute for a varied diet.
References
[1] https://www.ncbi.nlm.nih.gov/pmc/articles/PMC6719041/
[2] https://www.ncbi.nlm.nih.gov/pmc/articles/PMC5976740/
[3] https://www.nature.com/articles/s41598-019-46120-z
[4] https://www.ncbi.nlm.nih.gov/books/NBK548774/
These statements have not been evaluated by the Medicines and Healthcare products Regulatory Agency. This product is not intended to diagnose, treat, cure, or prevent any disease.
Additional information
| | |
| --- | --- |
| Weight | N/A |
| Package size | 100g powder, 250g powder, 500g powder, 1000g powder |