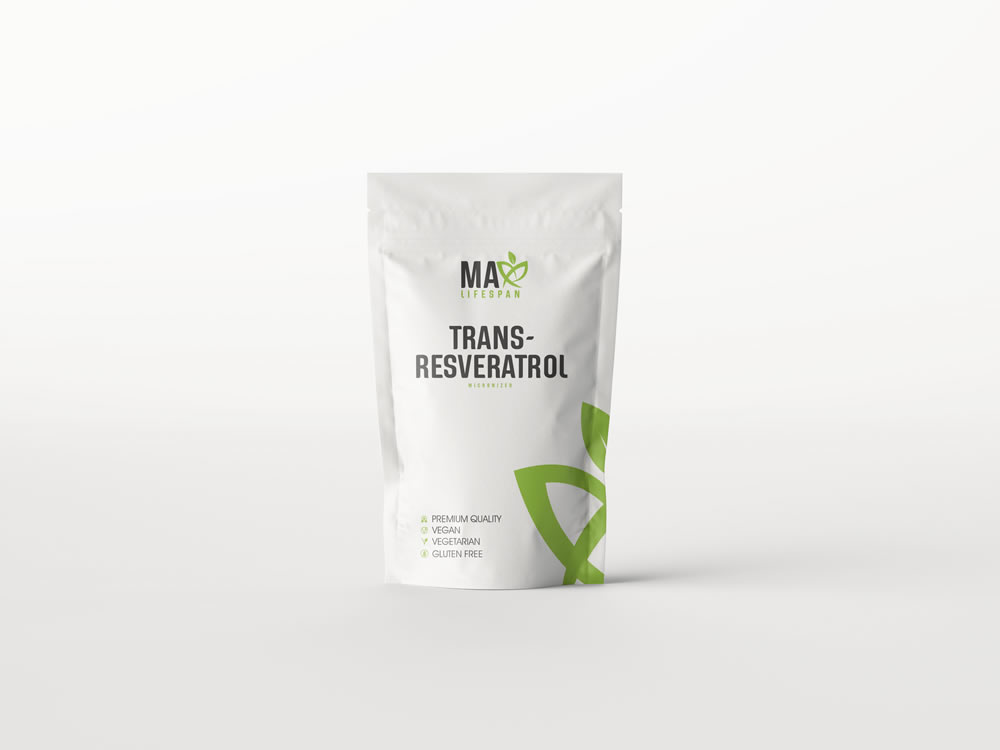 Micronized Trans-Resveratrol Supplement Powder
20th November 2019
NMN Supplement Powder
From: £100.00
Description
NMN supplements have been scientifically proven to extend the lifespan of mice and trials are currently underway to attempt to confirm the enhancement of lifespan and longevity in humans. NMN is on the very cutting edge of science and early signs are very promising!
99.7% purity
Pharmaceutical grade
100% GMO free
Stored at -20°C for stability
Potential boost to NAD+ levels[1]
Potentially activates enzymes that may promote healthy aging[2]
Potential benefit to brain function (nootropic effect)[3]

What is NMN?
NMN, also known as Nicotinamide Mononucleotide, is a a vitamin B3 derivative that has been shown in scientific studies to boost NAD+ levels.
NAD+ is an essential part of the biological processes in the human body and has been shown to be a factor in the aging process in animals and humans. NAD+ has been shown to be linked to the proper functioning of DNA repair, metabolism, gene expression and cell signalling in the human body.
As we get older NAD+ levels deplete and emerging evidence is suggesting that raising the levels of NAD+ may slow or even reverse some aspects of aging and furthermore halt the progress of age-related diseases.
NMN is on the very cutting edge of current anti-aging research, clinical studies in mice and yeast[4] have shown that NMN has a positive affect on both maximum lifespan and quality of lifespan.
Human studies are underway, however given the time it takes to conduct these types of studies it may be some time before concrete results are available.
Storage Information
To ensure the maximum quality and lifespan of this product store in the freezer at approximately -20°. If this is not possible store in a fridge for a maximum of 3 months. This product will only remain stable at room temperature for approximately 2 weeks.
Ingredients
Pharmaceutical grade 99.7% pure NMN (Nicotinamide Mononucleotide)
Supplement Facts

Serving Size: 1g (1 small scoop)
Amount Per Serving
%NRV
Nicotinamide Mononucleotide
1000 mg*
*NRV not established
Suggested Use
For maximum absorption first drink some water then place 1 small scoop (1g) under the tongue and hold for 2 minutes. Alternatively mix with a natural yogurt and consume.
Side Effects
Studies have indicated that NMN causes no harmful side effects[5].
Caution
Do not exceed recommended daily dose. Keep out of the reach of children.
Food supplements should not be used as a substitute for a varied diet
References
[1] https://www.nature.com/articles/s42255-018-0009-4, https://www.ncbi.nlm.nih.gov/pubmed/29744033, https://www.ncbi.nlm.nih.gov/pubmed/22848760
[2] https://www.sciencedirect.com/science/article/pii/S2468501118300063, https://www.ncbi.nlm.nih.gov/pubmed/20078221, https://www.ncbi.nlm.nih.gov/pubmed/21879449, https://www.ncbi.nlm.nih.gov/pubmed/26118927
[3] https://www.ncbi.nlm.nih.gov/pubmed/29874584
[4] https://hms.harvard.edu/news/rewinding-clock
[5] https://www.ncbi.nlm.nih.gov/pmc/articles/PMC6359187/
These statements have not been evaluated by the Medicines and Healthcare products Regulatory Agency. This product is not intended to diagnose, treat, cure, or prevent any disease.
Additional information
| | |
| --- | --- |
| Weight | N/A |
| Powder size | 20g powder, 30g powder, 40g powder |